Thursday, August 31, 2006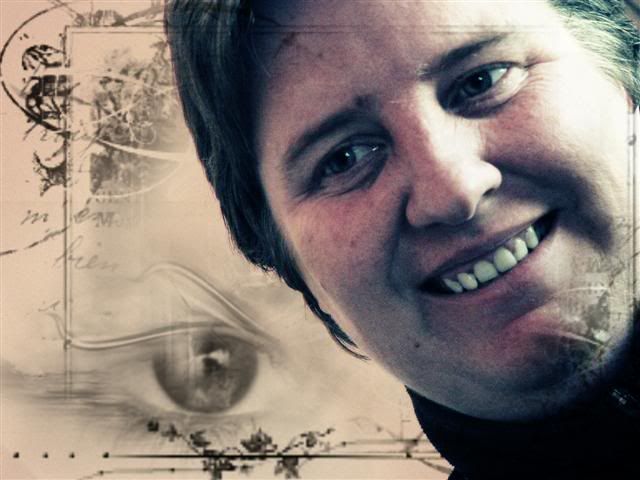 Ok I did it.......my bathroom photo!!! Quite happy with it actually!!! Cant count all my chins!!!!!!
Posted by

Leonie
at 4:53 PM
2 comments:

Wednesday, August 30, 2006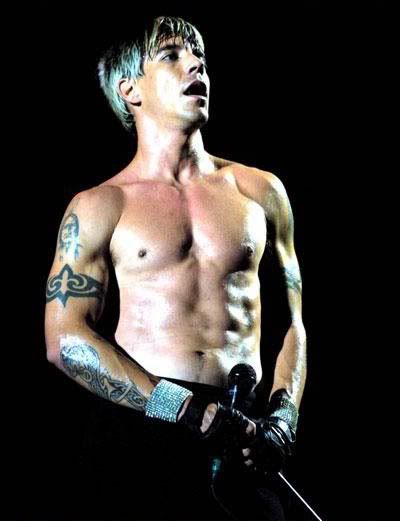 on a brighter note
I GOT MY RED HOT CHILI PEPPER
tickets!!!
do you think i'm happy??? You have no idea!! Thought the tickets went on sale at 8.30 on monday so was sitting in front of the computer to get tickets and got on fairly easy. OMG!! i was shocked and totally stoked at the same time. Woohoo!!! But my jovial mood was short lived. Hmm...the time was 9.00 central standard time not eastern time. bugga!!!!! So i had to get off, remove myself totally from the website then go back and try again. Bugga!! Bugga!!! Bugga!!! It took SOOO LOOOOG to get back into the site (i'm guessing cuz everyone else was thinking it was EST as well!!), but when I did i got to the ticket section fairly quickly. only had to refresh o about 50 times!!! it didnt matter. it was 8.54 and my session wa sfor 40 minutes!! Woohoo i was in and i just sat and waited for the time to count down to 9am!!! refreshed the page and got my tickets!!! Bought and paid for by 9.01am!!!! Am i a legend or what!!!!!!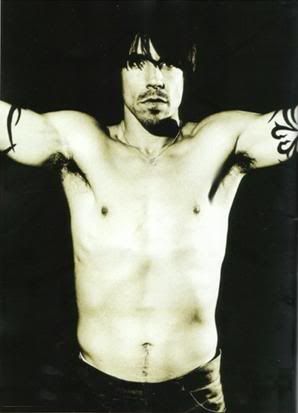 Can you believe that i am going to be standing mere metres away from this gorgeous hunk of a man!!! yep got
CHILI BOWL
tickets yet again!!!! Just got to remember to get there early!! last time they toured we got there fairly early ( or at least we thought we did!!) and the line up was already huge!! But we did get into the front section of the chili bowl before they shut it off!! O me o my!! Yum yum!!!!
Are we spoiling ourselves this year???
Robbie Williams
in december and Now the
Chili Peppers
in April 2007!!!!!
Posted by

Leonie
at 7:50 PM
1 comment:

Forgot i had saved this quote. everytime i see it i think of Mel and Rani.
I got it off rhonnas blog when she was doing one of her 21 day challenges, So thanks Rhonna!!
I just love the quote and like i said it reminds me so much of Princess rani. keep getting strong baby!! and if all you can manage is baby steps in the right direction please know that we are all here helping and praying with you on your journey.
Posted by

Leonie
at 7:44 PM
No comments:

Ok..who stole august???? Where has it gone??? Come on fess up, someone stole august right from under my feet while my back was turned. Boy O boy this month and this whole year is flying by!! I guess the fact that august is such a busy busy month around here doesnt help matters either!
Highlights of this month were:
My god!!! My baby turned 7. can you believe it??? only seems like yesterday I was stuck in hospital with my wings clipped wating for her to make her entrance and when she did, she did it with the speed of a japanese electric train, and her whole life so far has kept going at that speed!!! MY BABY IS NOW OFFICIALLY A TWEEN!! No longer a baby or little girl and not yet a teenager (boy am i dreading those years with her moods lately!!). Stuck in between!!!
Then it was MIL's bday before i blinked. She turned 70!! and today is my mums birthday.
Happy birthday mum!!!!
What else has been happening??? Umm.. I've done a few trips to adelaide to have some more lessons with the ever so fabulous Steph!!! We got chatting about PS and before long we were swapping actions and brushes and its been wild!! i just love all the great things you can do with it. I've been on a bit of a mission finding all these really cool brushes. Just love all the swirly-twirly ones and some of the grungy ones.
While in town i met up with the gorgeous marilyn!! A real true to life aussie layouts gal in the flesh!!! And what a lovely lady she is!! We have already signed up for more classes together!! Last weekends we went for two classes and had so much fun, laughing and giggling and discussing that gorgeous hunk of a man, Hugh Jackman!!! that we didnt get the second lesson finished!! Ooopss!!! o well as long as we were having fun!!!!
this photo of marilyn and me was taken by Steph! The whole thing looks so much better IRL. Sometimes the scanner just doesnt quite get the colours and the whole thing quite right! And i swear it always adds a couple of extra chins to my face. Eeek!!! Why is it i never really feel the weight until I see a photo of me and then realise how much weight the drugs have really stacked on me. o god!!! Woo is me and all that dribble!!!
But i musnt feel sorry for myself. there is always someone out there who is so much worse off. even with all this extra weight i'm carrying around, i still have my health and the health of my family. I've realised this more than ever in the past couple of days. My friend ( and yes i do consider all my online family my friends)
Mel
is the strongest person i know. if you are reading this and dont know of her plight please go and read her blog and then you will know what I'm talking about. My heart goes out to her and her family, and her precious baby girl Princess Rani!! Mel you have more strength and courage of any person i know. this past weekend i have been constantly hugging my baby girl (even though shes now a tween!!) and thanking god for her and for her perfect health to continue well into her old age. you just never know how lucky you are.
Please everybody who reads this say a little prayer for Rani. no matter how small
Posted by

Leonie
at 6:53 PM
No comments:

Friday, August 04, 2006


yep the smelters shutdown is almost over..thank god!! Work has been incredible. No rest for the wicked is an absolute understatment!!! My scrapping has gone a bit by the wayside although I'm trying to get off to a good start with the august DC's. Just dont tell me i'm already two days behind or i wil get scared!! LOL.
Not much else has changed around here. Still loving my PSCS2 and have still been playing. Found some great brushes and some really cool actions that i have been playing madly with...just need some more great photos to work with. must be time to dig out my model and go take some more photos...hmmm maybe this weekend is the weather is nice.....


You not playing nice!!!!!!

My absolute fav photo at the moment!!!!
Posted by

Leonie
at 8:42 PM
1 comment: